ABOUT THE COURSE


Learn how to create the images you have been dreaming about and reinvigorate your creative process by adding this specialized skill to your toolbox.
Step by step, Mallory will show you all of the elements that are involved in photographing people underwater and how to choose the best options for what you want to create.
TOPICS COVERED
Equipment
Pools
Lighting
Makeup + Wardrobe
Working with your subject
Shooting process
Production budgeting
Editing
This online course is organized into 6 weeks of lessons, however everything is pre-recorded, so you can go at your own pace. Plus you get a one-on-one coaching call with Mallory!
Although this is an introduction to a new shooting environment, this course is best suited for photographers who have a firm understanding of basic photographic concepts.
For those of you who already have a portrait photography business, this course will give you the information you need to confidently offer this special experience to your clients. You will create a lasting impression, be able to charge more for your sessions, and stand out from your competition.

FREE GEAR CHECKLIST!
Sign up for a free checklist with all of the essentials for your underwater photoshoot. You will also be the first to know when I release new courses, workshops, and videos.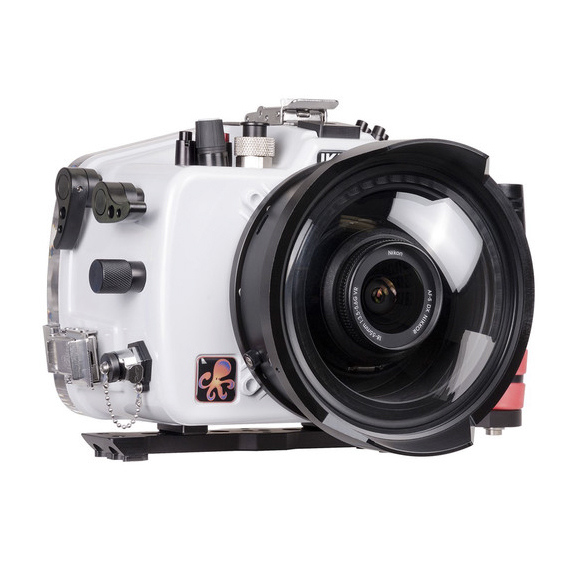 How to get your camera in the water safely and which option will fit your budget and shooting needs.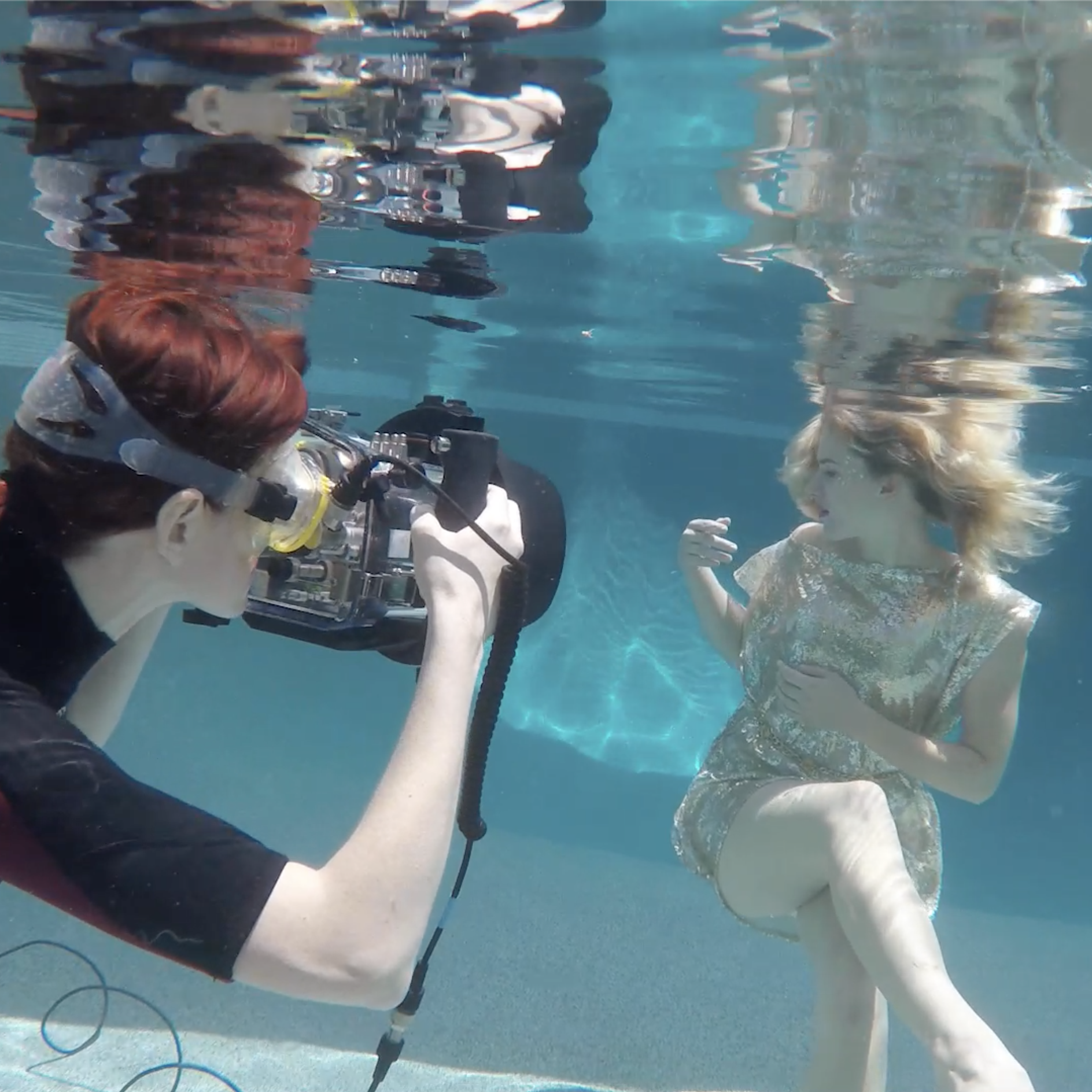 How to communicate with your subject to get the shot you want while also being ready to catch those magical unplanned moments.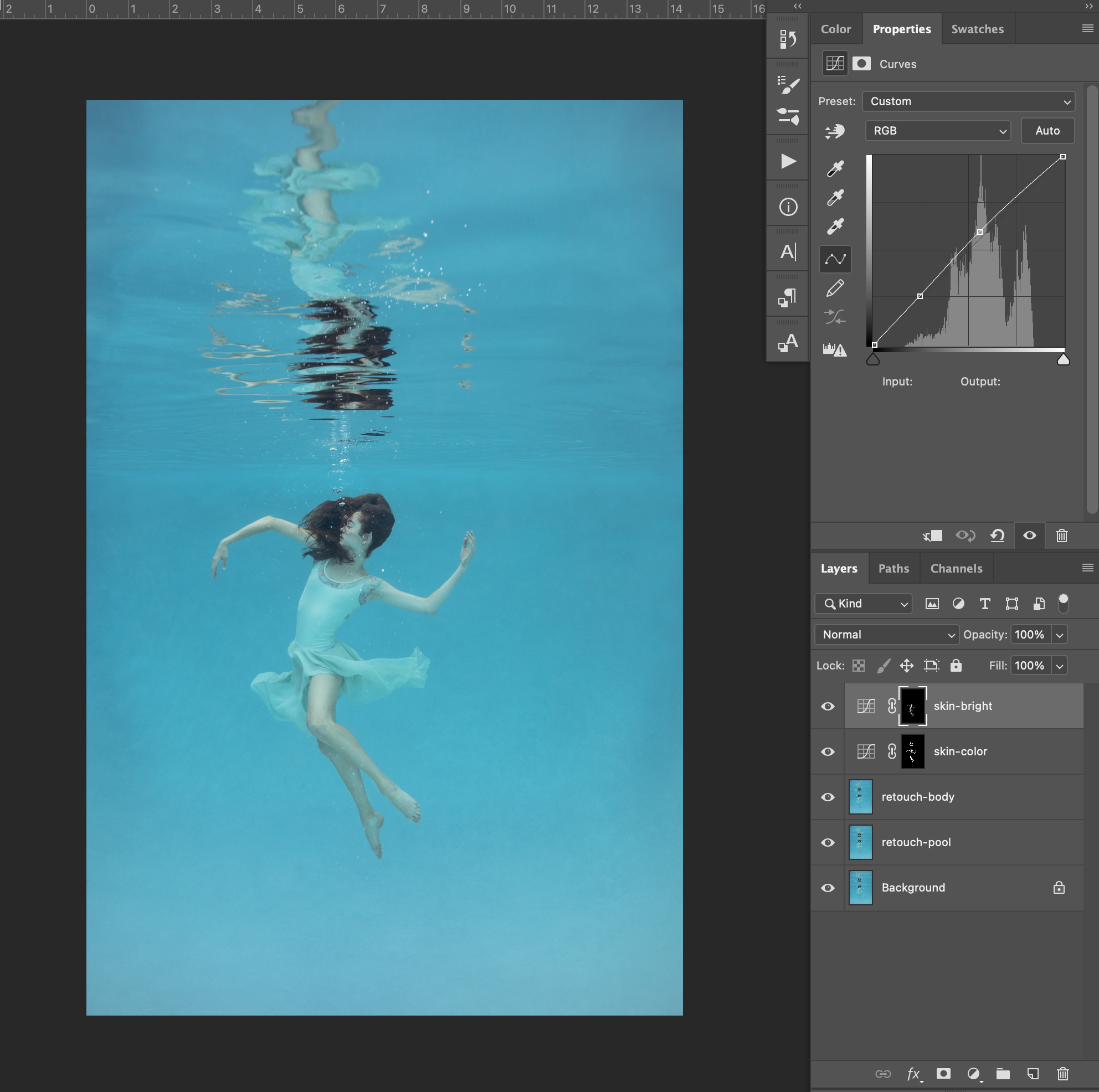 How to adjust for color shifts and finish your images in Lightroom and Photoshop.
ONE-ON-ONE WITH MALLORY
After you complete the course curriculum, you can schedule a 30 minute
one-on-one "Ask Me Anything" coaching session held over Zoom.


UNDERWATER PORTRAIT PHOTOGRAPHY:
LEARN THE FUNDAMENTALS OF PHOTOGRAPHING PEOPLE UNDERWATER
COURSE CURRICULUM PREVIEW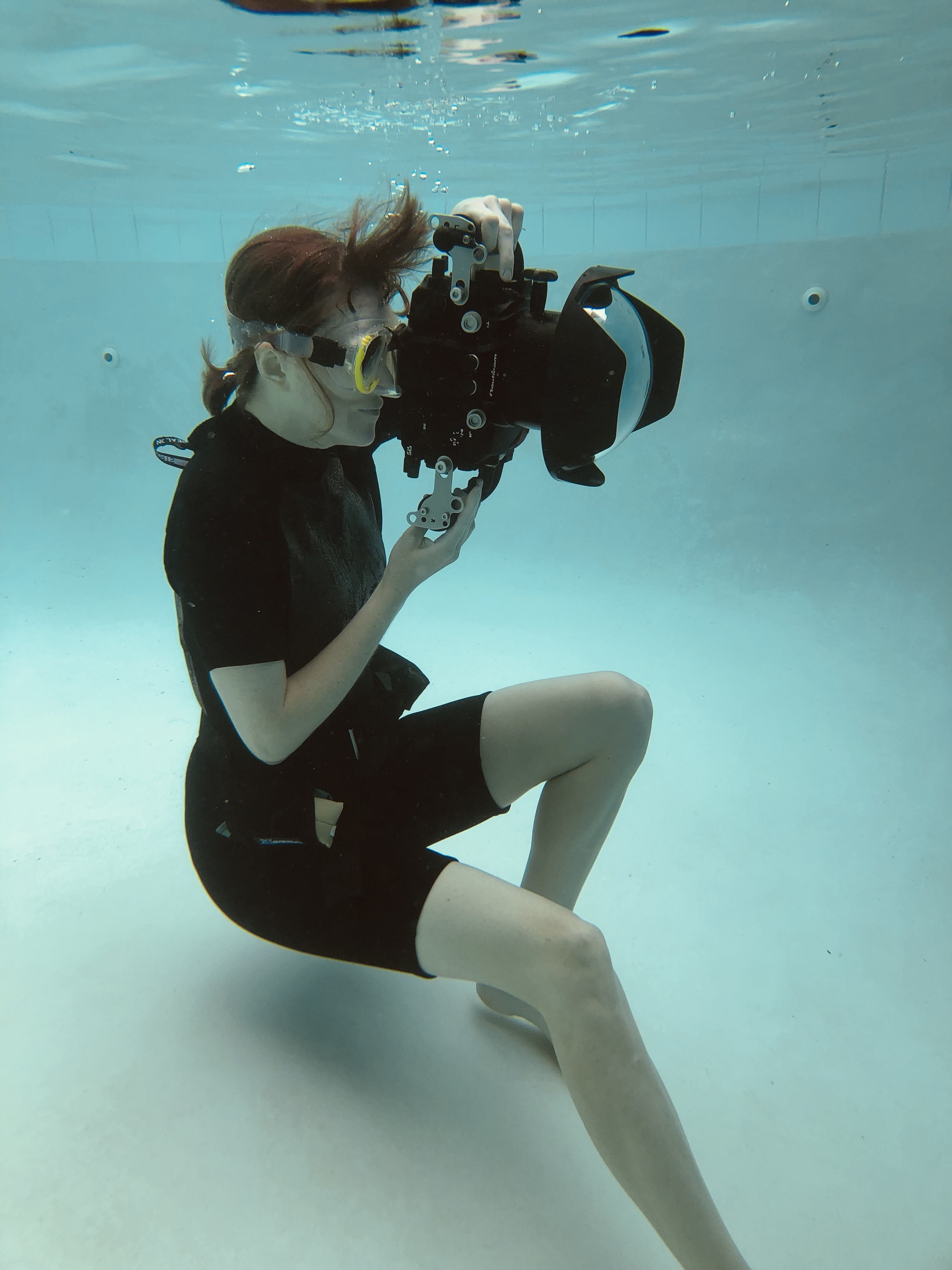 HI, I'M MALLORY MORRISON
I started my career as a dance photographer shooting in the studio, using my extensive 24 year ballet background to connect with my subjects and effectively direct them. I eventually found the traditional studio too constrictive for my ideas, so I moved into the water and have been shooting underwater for the past 15 years!  
I have sold prints of my work through in person art shows and online to 250+ collectors all over the world. I also shoot commissioned portraits and license my images for a variety of commercial uses. 
This niche has allowed me to carve out a recognizable style and leave a lasting impression with art buyers, my portraiture clients, and the photographic community.


Say hello on Instagram!
AMBASSADOR WITH OUTEX

Mallory is a Professional Ambassador with Outex underwater housing systems. More information about Outex can be found in this course and at OUTEX.COM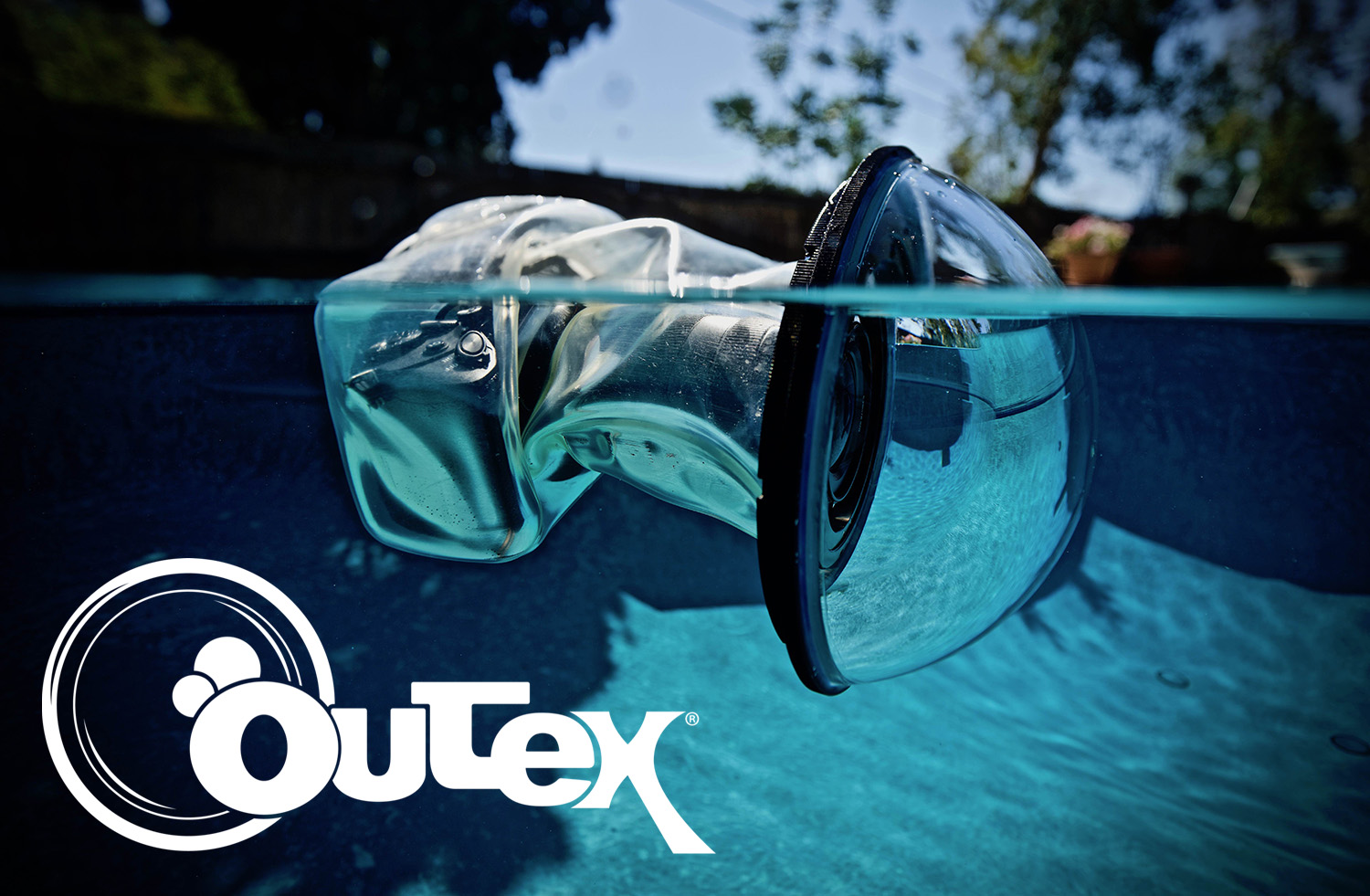 HEAR FROM A PAST STUDENT
"Adding underwater genre to my photography repertoire wan't as easy as first thought. It was a real minefield of which underwater housing to use, to directing models underwater to editing specifically for underwater.  Completing Mallory Morrison's Underwater online course was absolutely worth every cent, as the course saved me so much heartache, wasted money, effort and time.  All the skills I learnt from Mallory have catapulted my photography to a new level"
Liesel from Sydney, Australia
FREQUENTLY ASKED QUESTIONS
How long does the course take to complete?
This course is self paced, so you can watch the lessons whenever you'd like. The curriculum is organized into 6 weeks of lessons to help guide your pace. Each week of instruction is equivalent to about a 30 min class. 
What is the photography level of this course?
Although this is an introduction to a new shooting environment, this course is best suited for photographers who have a firm understanding of basic photographic concepts.
Is there a payment plan available for this course?
Yes, you can choose to make 2 payments of $297 for 2 consecutive months.
How long do I have access to the course after purchasing?
You will have access to the course material forever. It's yours to refer back to anytime after you complete the lessons.
What equipment do I need to take this course?
You don't need any equipment to take this course, however there is a shooting assignment (optional) to do an underwater portrait shoot. For that you will need:
A camera, goggles, a weight belt, and a waterproof casing for your camera (underwater housing). A full list of what is needed and recommended for your to shoot will be discussed in detail within the course. 
Do I need to be a strong swimmer to shoot underwater?
No, but it is helpful to be comfortable treading water and holding your breath underwater for about 15 seconds at a time.
Do I need to know how to scuba dive?
No, Mallory will be teaching you her process of free diving (fancy term for holding your breath) to shoot. No scuba diving necessary. 
Is coaching offered?
Mallory has included a 30 min coaching call at the end of the course, held over Zoom. Instructions of how to schedule through Calendly are in the last section of the course curriculum.
What is your refund policy?
There is a 30-day money back guarantee. If you are unhappy with your purchase, you can request a refund.